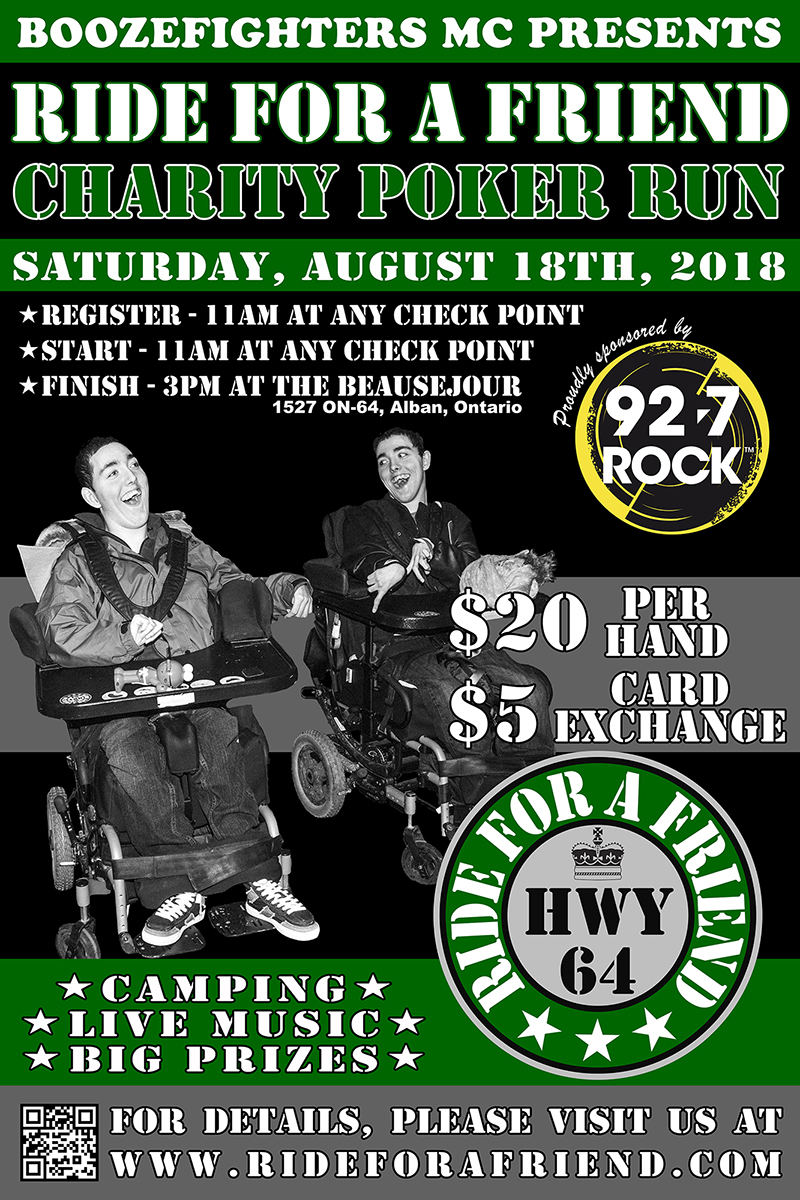 Welcome to the Sixth Annual Ride for a Friend. The Ride for a Friend organizing committee is proud to bring you the 6th Annual Hwy64 Charity Poker Run on August 18th, 2018.
This is a game, not a race, played out on the highways of Northeastern Ontario to raise money for local charity. We intend to make the Ride for a Friend Annual Charity Poker Run the premier Poker Run event in Northern Ontario.This year's recipient is young Noëlville resident, four year old Charlie Lynn Fowler.
The event will begin with registrations taking place at any of our Six "Checkpoints". Then you're off to enjoy a scenic ride through the French River and West Nipissing areas along beautiful HWY 64. The run will conclude at the Beausejour Inn & Restaurant where participants will be entertained with live music.
All makes and models of motorcycles and classic cars and cruisers are welcome to participate. Money will be raised for Scott and Ian and their family through registration fees and pledges collected by participants.
Join us on Facebook, RSVP the Event, and invite your friends!!
We are once again very proud of our community for pulling together to help a child in need. Ride for a Friend continues to thrive thanks to our many sponsors and community members who support us. We can't thank you all enough. We are steadily making small improvements every year and we hope we can continue to enjoy your support as we begin to plan for the 2018 Ride for a Friend.
The 2017 Ride for a Friend would not have been possible if it was not for the generous support of our sponsors. We are extremely grateful for their help in making the our 3rd Annual Charity Poker Run possible!

Please join us in thanking the following organisations!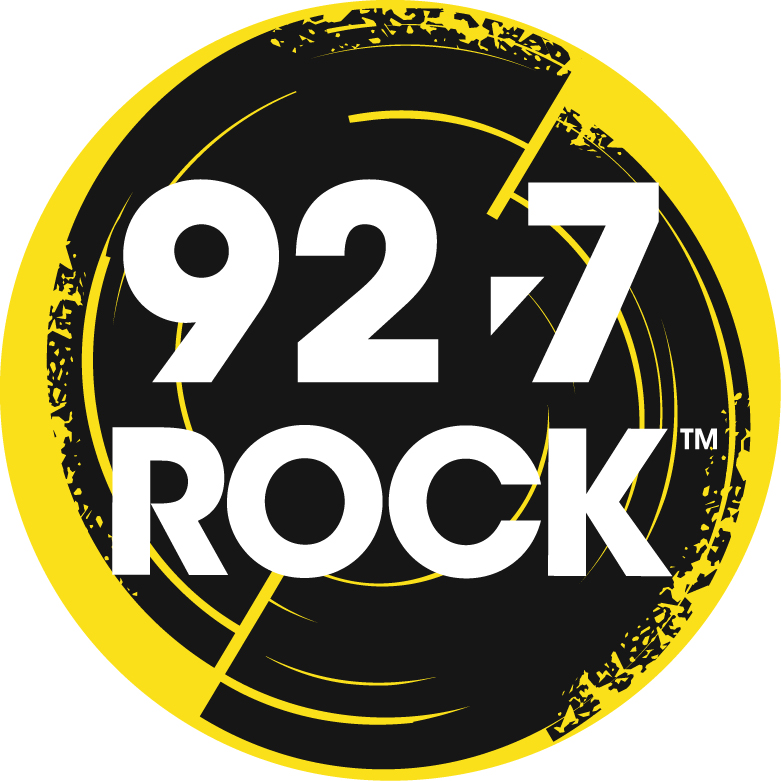 92.7 Rock
All Angles Framing
Battery Battery
Beausejour Inn and Restaurant
Best Buy North Bay
Between Us Lovers Boutique
Burger World
Canadian Red Dragon
Carlson Sports
Crown Rust Control North Bay
CT Mobile Hydrolics
Dead City Tattoo Studio
Deluxe Tattoo
East Side Mario's North Bay
Fox & Fiddle
Full Cup Coffee
Gagnon and Associates
HKH Electronic
Home Hardware North Bay
Honda Cycle
Jack Dougan and Associates
Jean Guy Rubber Boots
Jem Air Conditioning
Kerr Smart Energy Ltd
Kia North Bay
Kleen Flo
Lavigne Tavern
Lefebvres North Bay
Marc's mom
Maslack Supply
Ministry of Natural Resources
Monetville Tavern
North Fast
Orica
Pete's Small Engine
Pricked Tattoo
Respect is Burning
Settlement Woodworks
Shoeless Joes
Skin Illusions
Snap On
Studio 613 Electric Tattoo
Taylor Sheet Metal
The Plaza
The Rock Harley Davidson
Top Glove Boxing Academy
Twisted Doll
Wright Air Systems