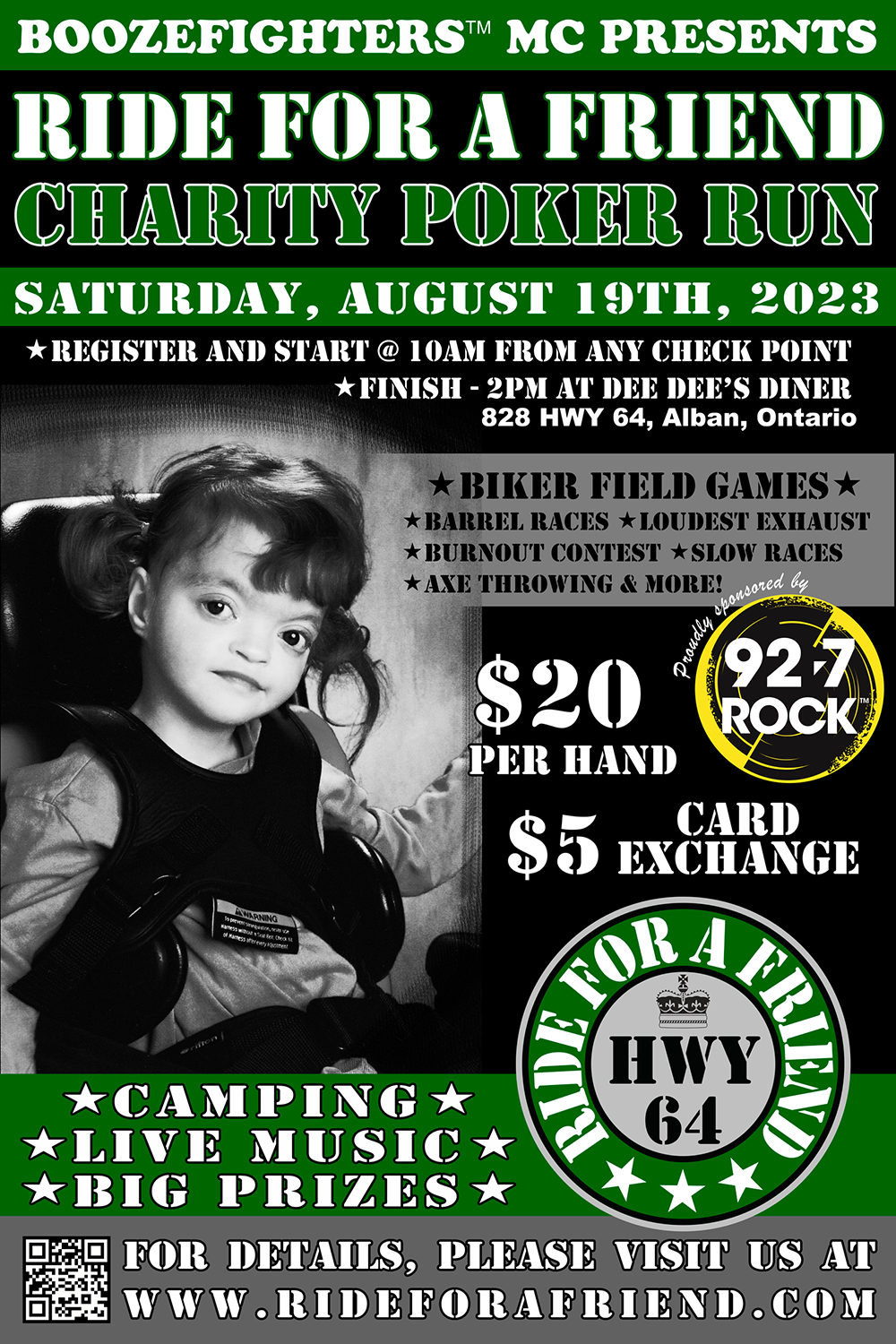 Boozefighters MC is proud to announce our 2023 Ride for a Friend! This is a game, not a race, played out on the highways of Northeastern Ontario to raise money for local children in need. This is our 10th annual poker run and our event continues to be one of the best Northern Ontario has to offer. This year's recipient will be 6 year old Ramsey Monette of Sudbury.
We do hope you'll join us for a great day of riding in support of Ramsey, her mother Carlie and sister Heidi. The event will begin with registrations taking place at any of our Six "Checkpoints". Then you're off to enjoy a scenic ride through the French River and West Nipissing areas along beautiful HWY 64. The run will conclude at DeeDee's Diner in Alban where participants will be entertained with live music and field games.
All makes and models of motorcycles, and all riders are welcome. In fact we don't care what you show up on as long as you've come with a positive attitude in support of Ramsey!
Join us on Facebook, RSVP the Event, and invite your friends!!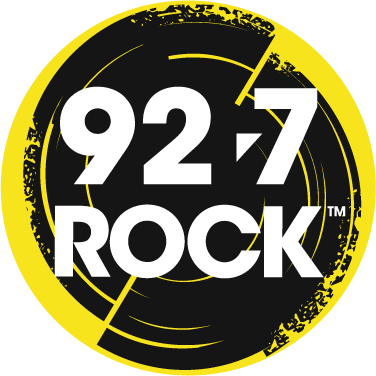 The Ride for a Friend organizers and volunteers are actively looking for sponsors for our 10th Annual Charity Poker Run.

We are soliciting donations from local resident and area businesses for rider prizes as well as donations in the form of cash or service directly to the family. We would be delighted if you would consider making a donation to this worthy cause. All donor businesses will receive recognition at the event, on our website, our Facebook page and possibly in local media as we promote the event.
Your donations will be used for the sole benefit of the Ride for a Friend charitable recipient. However, our goal extends also to provide a fun-filled afternoon, camaraderie and enjoyment for participants all while stimulating a healthy economic impact for the region.
We are once again very proud of our community for pulling together to help a child in need. Ride for a Friend continues to thrive thanks to our many sponsors and community members who support us. We can't thank you all enough. We are steadily making small improvements every year and we hope we can continue to enjoy your support as we begin to plan for the 2023 Ride for a Friend.