The Ride for a Friend organizers and hard working volunteers would like to introduce you to Christina!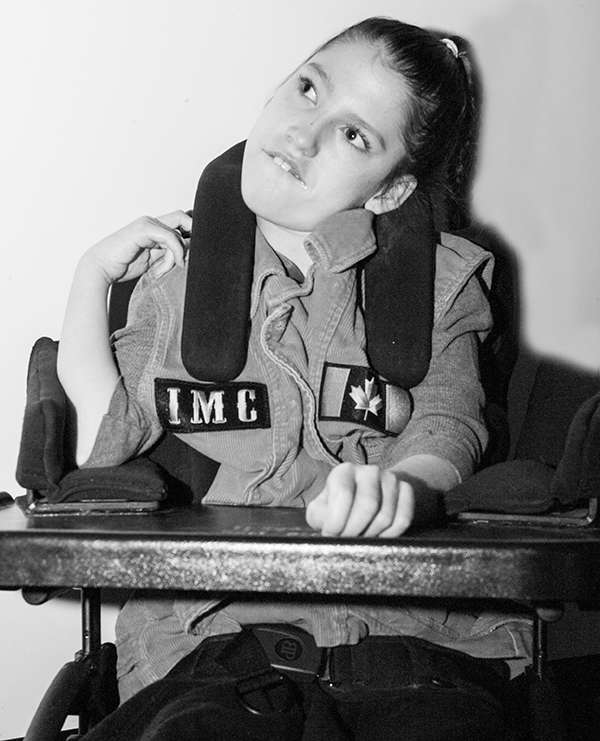 Christina Campbell was born June 22nd 2002. Christina was born with a severe case of cerebral palsy and epilepsy. Christina spent the first 4 years of her life drifting through Sick Kids hospitals all over Canada while teams of doctors tried everything to stop the seizures and other related illnesses. At the age of 4 she was finally able to come home to stay with her family. The family continued frequent hospital visits in Sudbury instead with only annual or biannual visits to Sick Kids.
It's been a difficult and challenging road for her through the years but she has survived using all the strength and bravery she has. Despite the wonderful care Christina has received, she still has seizures. She is fully dependent on mom and dad. Christina is in a wheelchair and fed 3 times a day through a device known as a G-tube. The family desperately needs equipment to keep Christina safe. She falls out of bed often so they hope to soon be able to purchase a bed with rails. She also needs a new bath chair as she has become too tall for her current method.
There are many different pieces of equipment needed for special needs children and it's hard to come by funds to help support them. Again this is where Ride for a Friend comes in. We hope you'll join us again this year or for the first time to help support a local family. Of course we expect to have a great time doing it!