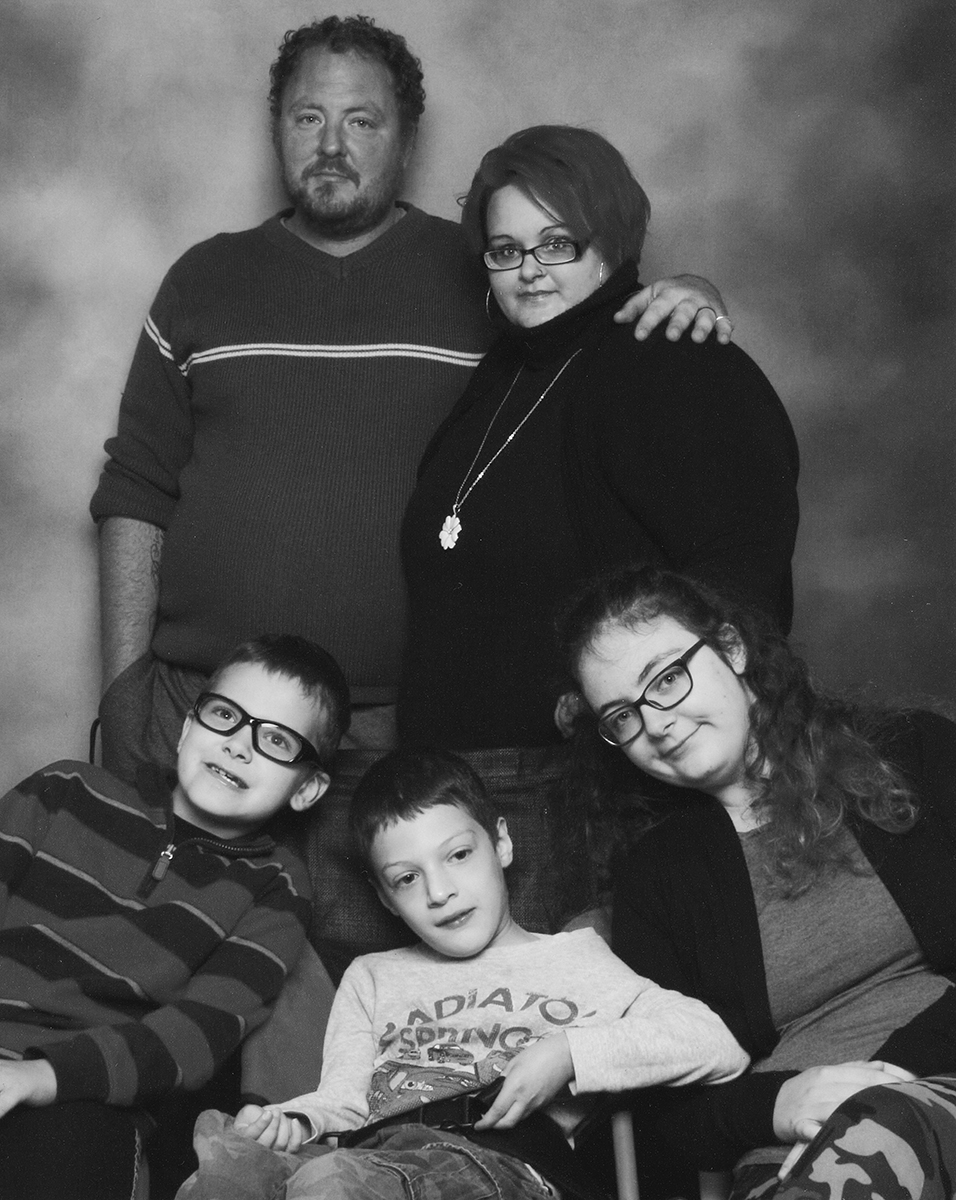 The Ride for a Friend organizers and hard working volunteers would like to introduce you to the Karwaski family of Sudbury.
We initially became involved with the Karwaskis, as we do every year, by way of referral from Sudbury NEO Kids at Health Sciences North. Kevin and Lisa's son Kayden or "Smiley" as his friends and family called him, suffered from a rare genetic disorder, severe complex epilepsy, severe global developmental delay, asthma, bowel issues, and allergies. The primary diagnosis of a rare genetic condition, a mitochondrial disorder, is so rare that it was not yet identified with a name and Kayden was believed to be the only living person in the world to have it.
It was with great sadness to his family, friends, caregivers, and all who were lucky enough to know him that Kayden passed away on January 17th, 2019. In addition to his loving parents Kevin and Lisa, Kayden is also survived by his siblings Dakota and Karsen.
Dakota and Karsen have had their own challenges. This brother and sister were each diagnosed with autism, requiring additional support from mom and dad, the school system and various community resources. This hard working family hasn't had it easy and now with the cuts in education and to autism programs at the provincial level things are not about to get any easier. Kevin works full time as a heavy equipment operator and mom Lisa has stayed home to care for their children. In memory of Kayden, we've chosen to continue this year's Ride for a Friend with this wonderful family to give them the assistance that we were not able to when Kayden was still with us.
We hope you'll join us again this year, or for the first time, to help support a local family. Of course we expect to have a great time doing it!