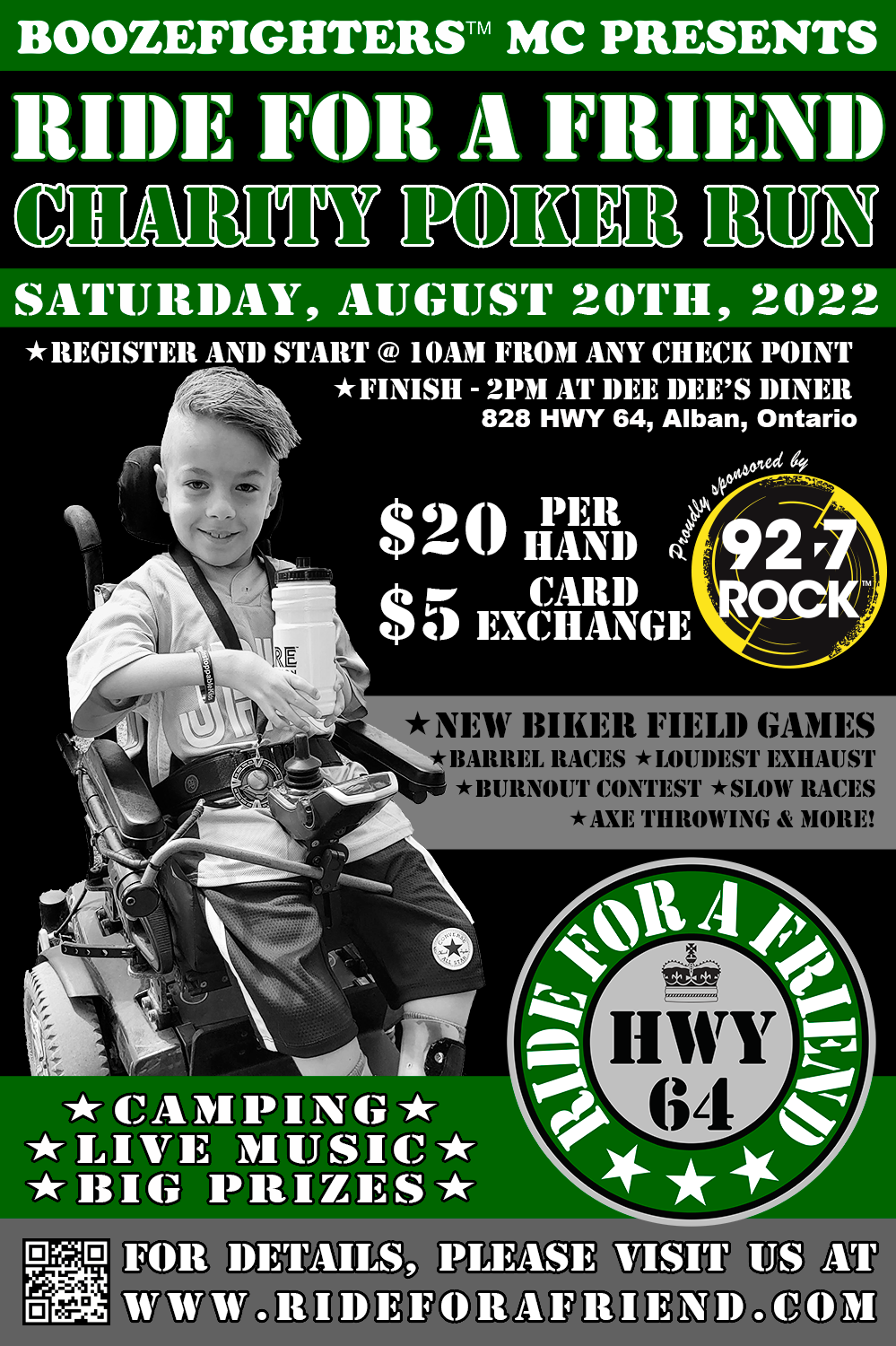 The Boozefighters MC Nickel City Chapter is proud to announce our 2022 Ride for a Friend! This is a game, not a race, played out on the highways of Northeastern Ontario to raise money for local children in need. This is our 9th annual poker run and our event continues to be one of the best Northern Ontario has to offer. This year's recipient will be Dylan Chase Wilger-Gale of Sudbury.
We do hope you'll join us for a great day of riding in support of Dylan and his parent Vince and Venessa. The event will begin with registrations taking place at any of our Six "Checkpoints". Then you're off to enjoy a scenic ride through the French River and West Nipissing areas along beautiful HWY 64. The run will conclude at the newly opened Alban restaurant DeeDee's Diner where participants will be entertained with live music and field games.
All makes and models of motorcycles, and all riders are welcome. In fact we don't care what you show up on as long as you've come with a positive attitude in support of Dylan!
Join us on Facebook, RSVP the Event, and invite your friends!!