The Ride for a Friend organizers and hard working volunteers would like to introduce you to Ramsey!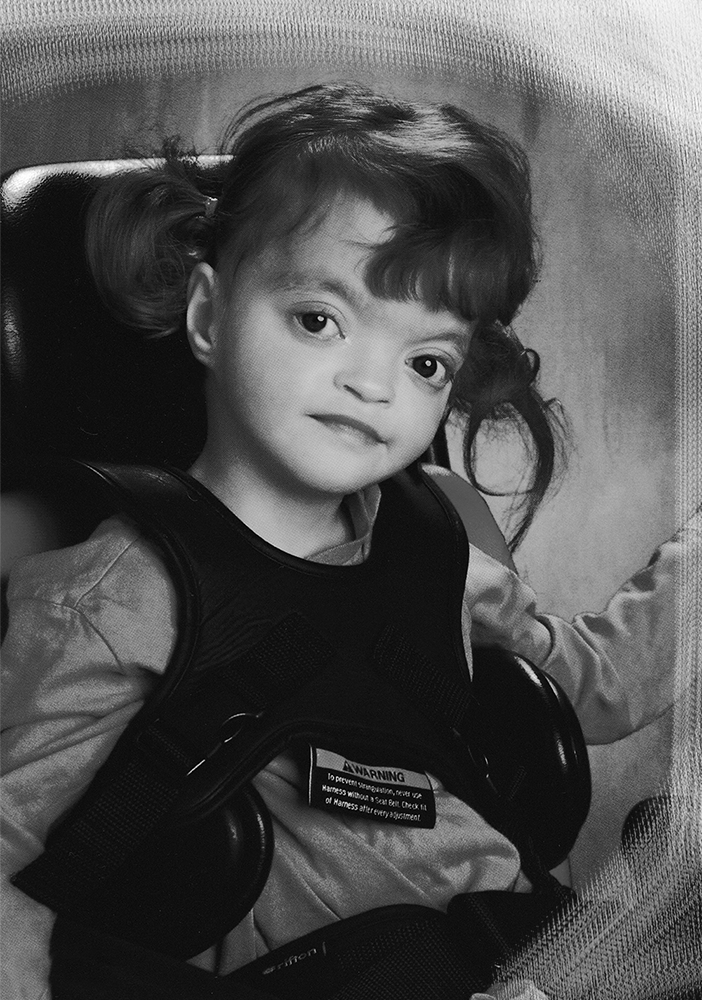 Ramsey Monette is a sweet little girl from Greater Sudbury's Valley East with Wolf-Hirschhorn Syndrome. This is a genetic disorder that affects many parts of the body. The major features include a characteristic facial appearance, delayed growth and development, intellectual disability, low muscle tone (hypotonia), and seizures. It is caused by missing genes on chromosome 4.
Ramsey was born at just 3 lbs 3 oz and has spent a lot of the early years in our local NICU and Pediatric unit, along with SickKids in Toronto for various medical interventions. She also suffers from life threatening seizures. Her syndrome causes her to be very tiny in stature, she is 6 years old and only 7.9kg. She also has very low muscle tone and can't quite hold herself up, which means she needs various expensive devices to help assist her with everyday life.
Although she has many physical limitations, she doesn't let them stop her from living life to the fullest. Ramsey attends school everyday with her wheelchair and a giant smile on her face, she also uses a stander and a special activity chair at school to help assist her with her day to day activities. She enjoys being outdoors on boats and snowmobiles, she loves loud music and loud engine sounds. She is loved and adored by her family, especially her big sister Heidi who is her number one cheerleader.
It's our hope that through Ride for a Friend we'll be able to help her mother Carlie cover the many costs of assistive devices and other expenses involved in caring for a child like Ramsey.
We hope you'll join us again this year, or for the first time, to help support a local family. Of course we expect to have a great time doing it!